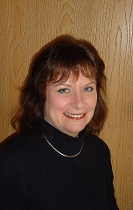 My Specialties include Residential Buyer's Agent, 1st Time Home Buyers Agent, Residential Listing Agent, Relocation, and I especially enjoy New Construction. I am a full-time Associate Broker with locally owned DeMarsh Real Estate and I have been a top producer over the last several years.
I enjoy the contact with clients of all ages and price ranges. I pride myself on constant contact with my clients and other agents involved in the transaction. For me, it is all about the client and finding the home to match their needs and/or selling their home quickly and at a fair price.
I was raised in Glens Falls, attended St. Mary's Academy, worked at Glens Falls Hospital for many years as a physical therapist assistant. I got into real estate after moving back to the area from the Adirondacks and reconnected with old friends from my childhood neighborhood working in Real Estate. I am blessed with enjoying my work each day! Coming from a long line of building contractors and having built 3 homes now, I feel I can offer a home buyer an extensive knowledge base in the regional market including building practices.
DeMarsh Real Estate is a local business with local ties. We know the area and will provide you personalized, knowledgeable service. Through my association with DeMarsh, I have built strong relationships with lenders, attorneys, contractors and others involved in the buying and selling process.
If you interested in purchasing a home, and see a home you like on the web, send me an email or give me a call and lets set up a showing. Can't find what you are looking for or you don't know where to start? Lets set up an appointment and get you on your way!
Interesting in Selling Your Home? You've come to the right place! I will work with you to design a listing package custom made for you and your home. From simply helping you access the many home listing websites to providing a full service listing, I have a package for you. And I always am available to discuss the current market value for your home and offer suggestions for preparing to list.
Thank you for considering me as your Realtor!
 Karen was a great realtor when I purchased my home. She showed me many properties, was very patient with me and answered any questions big or a small. What I liked best was that I genuily felt like she had my best interest in mind.

-Lucas C
Karen's knowledge and experience was very impressive, and she explained everything, in detail to me. I had not been through this process before and had so many questions. She took the time to "hold my hand".  Karen is a great asset to have in your corner when buying a home, I am so glad she was realtor that I found.

-Kathleen K
From Jessica S – 
We have bought and sold with Karen. She is extremely thorough and knowledgeable- especially for first time buyers! She goes above and beyond to make sure you are prepared going into the sale, is a consistent communicator, gives you 100 percent effort and time and is just wonderful to work with. She
knows the area, is respectful of your time and budget, and most of all she helped us accept the selling offer on our house in less than 10 days! Karen will always be our first choice and should be yours!
From Cassidy B –
Being first time home buyers, Karen really helped us understand the process and helped ease our anxiety. She made us feel like we were only clients when it came to showing houses and responding to questions. She was always available through text or calling. She helped us through each and every step
of the process and was always in contact with us keeping us up to date during the closing process. I would highly recommend Karen to anyone looking to buy a home!
From Tina P –
Karen made the entire experience of selling a home extremely positive and seamless. I had no previous knowledge of the steps involved and Karen's knowledge and insight facilitated every aspect involved. She always prepared me for possible bumps or delays and kept my expectations on point. I would
highly recommend her to anyone in need of an honest, knowledgeable, enthusiastic and "get-the-job done" kind of realtor.
---
Contact Details
---
Send a Message