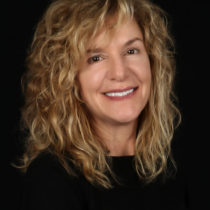 It's definitely a privilege to be a real estate agent in Upstate New York. With the gorgeous Adirondack Mountains, Lake George and many smaller but equally beautiful lakes, numerous fantastic big and small towns, and restaurants that rival the best of those found in the big cities, it's no wonder I've been a lifelong resident.
I've had the pleasure of living in several local communities throughout my life and have found myself paying close attention to the offerings of each area. With my love of hiking, skiing, playing golf, and a friendly game of pickleball now and then – I get to travel all over Upstate New York and explore what there is to see. (And there is truly no better place to do these things – and so much more – than in Upstate New York.) Each town is unique, and I love to share what I know about the area with my clients. There are so many hidden gems that everyone should know about – even if you consider yourself a "local."
Through all these adventures and experiences, it became clear to me that real estate is what I am passionate about. Since becoming a licensed realtor. I have been able to apply the experiences and knowledge I have gained over "a few" decades of life to help link sellers and buyers together – so that both parties are left satisfied with their real estate experience. I truly believe in "making your home my priority" – no matter if you are buying or selling.
Whether you are a first-time homebuyer, a seller who wants the help of a trusted professional to get top-dollar for your home, or you are navigating the complex luxury market in our area, I will apply the arsenal of my professional and life experience to help you achieve your goals and dreams.
---
Contact Details
---
Send a Message