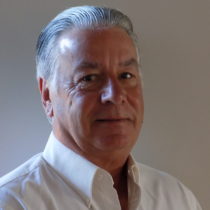 I was born and grew up in Queens, New York.
Much like living in Glens Falls, the tallest building was  in
Bayside
and it is 3 stories tall.
 I was married at  the age of 20, and started my own automotive gas station and repair business.
 I decided to sell that business and after  working and running other automotive shops,
I went to work for the 
NYS
Police Dept. I was in charge of  multi -million dollars of  inventory for a fleet of more than 4000 vehicles. After just five year with the NYPD,  I awoke to the fact that the Adirondack region is where I wanted to retire, so I moved my family to Queensbury  when I was at the age of 40.
I started my real estate career in 1988 and by 1990 I had my Brokers License.
I owed and operated Ambassador Associates for 20 years before deciding to join  VanAernem Realty and Associates as a partner. I have now continued my Real Estate Career with DeMarsh Real Estate as an Associate
 Broker and looking forward to helping many more seller's and buyer's in the future.
---
Contact Details
---
Send a Message