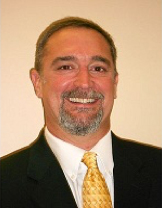 Duane Vaughn has been practicing Real Estate since 2006. All aspects of community have been and continue to be of strong importance to him. Duane enjoys all aspects of Real Estate and especially likes working with first time home buyers. Duane led the office in sales for 2016 and has been a top producer since joining DeMarsh Real Estate. Duane's community involvement is paramount to him and he currently is the Executive Director of the Tri-County United Way that serves Warren, Washington and Northern Saratoga Counties in New York. Duane started with the TCUW in September of 2016. Duane previously served as Executive Director for 14 years of WAIT House, an OCFS licensed Emergency and Transitional Shelter Program for Homeless Youth.
During the 2016 year, Duane has been a voting member of the OCFS Runaway Homeless Youth Advisory Board and served on their steering committee. He has recently been a member of the Capitol Region and North Country Human Trafficking Task Force, Washington County Children's Mental Health Committee, Saratoga/North Country Continuum of Care, Warren Washington Housing Coalition (past chair), The Adirondack Non-Profit Business Council (past chair). Duane has also served as Councilman for the Town of Fort Ann.
Duane graduated from Fort Ann High School and The State University College at Oneonta with a BA in Psychology. He lives in Fort Ann with his wife Mindy and their dog, Oliver.
---
Contact Details
---
Send a Message